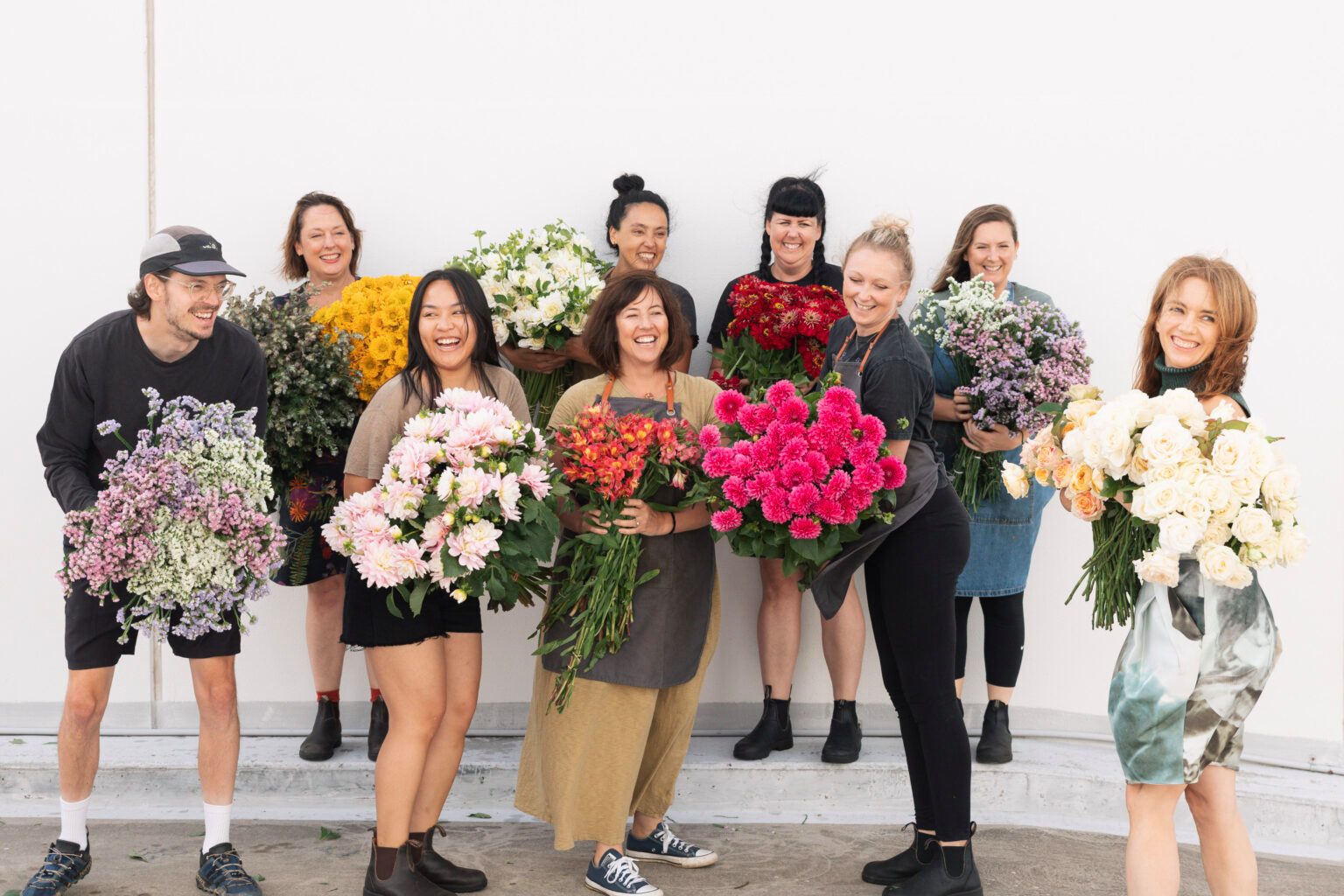 CURRENTLY HIRING FLORISTS (Sydney).
Are you an established Florist, looking for a new position? Or just starting your Floristry journey? Apply to join our fun and friendly team to deliver flowers that put more smiles on more faces, for more reasons. Other opportunities also listed below. We look forward to hearing from you!
THE BASICS.
Casual, but we look for people who want to be long term members of our team
Generally required three days p/week, covering at least two of the following: Monday, Wednesday and Friday.
Approximate shift times are 7am-3pm and 2pm – 9pm. However, start and finish times can be outside of these hours (eg. a 6am start, or a 10pm finish). If you're required to go the market, it's a 5am start.
OUR FLORISTS…
Make and wrap our pretty bunches
Help keep our studio space running like clockwork
Go to the market to buy flowers when required (up to 2 times p/week)
A BIT ABOUT US.
We're an established online flower business with a mission to put more smiles on more faces, for more reasons. Not just for our customers and the lucky people who receive our flowers but, perhaps most importantly, for the lovely ladies and gents on our team. So, getting a good fit between what we need and what you're looking for is really important.
WE THINK THE TYPE OF FLORIST WHO'LL BE RIGHT FOR OUR TEAM…
Will have (or be studying for) a Certificate 3 qualification
Is a hard worker, quick learner, resilient and happy to work in a fast paced environment
Is not scared of early mornings. It's all hands on deck right from 7am every morning and even earlier if it's your day to go to market
Is reliable and dependable. We look for people who are are as committed to the job as we are to them.
Gets the balance between working hard and having fun at work. While you'll often need to keep your head down, there are also plenty of laughs to be had. We like working with people who can help create a positive atmosphere while getting the job done
Is collaborative. Comfortable asking questions, happy getting and giving feedback. And, as you grow into the role, happy to teach and nurture newer members of the team
Is a team player and happy to muck in with whatever needs to be done on the day, and on a larger scale as the business evolves. That could mean learning new skills, helping out on a weekend occasionally or taking the bins out with a smile when it's not your turn!
Is handy with a calculator as we have to do a little bit of maths along the way (nothing too scary though!)
Is okay with repetition and time constraints. The nature of our work is time sensitive and we send out a high volume of flowers each day.
Is enthusiastic about what we do as a business and is keen to evolve with us
Loves working with flowers and the positive impact they have on people – and understands the importance of each of our bunches looking great as a result
Is available during peak periods (lead up to Valentine's Day and Mothers' Day in particular)
Is comfortable driving a van to market
Lives not too far away – we're based in Alexandria, so the logistics need to work for you
THINK IT MIGHT BE A GOOD FIT?
If so, we'd love to hear from you. Drop us a line with the following info to hi@littleflowers.com.au
Qualifications and work history
Examples of some recent work that makes you proud
Tell us why you think we'd be a good fit for each other, and what you'd most like to get out of the job
Where you live (so we can make sure any market logistics are viable)
When you'd be available to start
References – please supply details of two referees
Look forward to hearing from you!